Gardening For Bees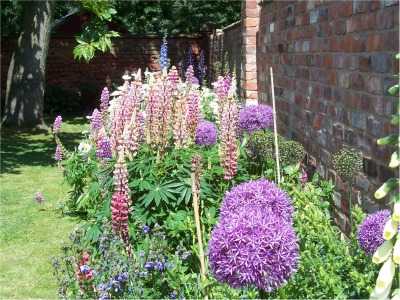 Increasing numbers of people are interested in gardening for bees and other pollinators.  It really demonstrates that people care about bees, and want to do their bit to help, by providing food and habitat.

All the gardening resources featured on this site are now linked from this one page, providing information about bee friendly gardening, including general lists of plants for bees, organic gardening, and articles about flower borders and pollination syndromes.
There's also information about planting for bees in tricky spots, such as shade, clay soil, and dry conditions.
Each time a new article is written about gardening for bees, it will now be added to this page.
A range of Gardening For Bees links on this website: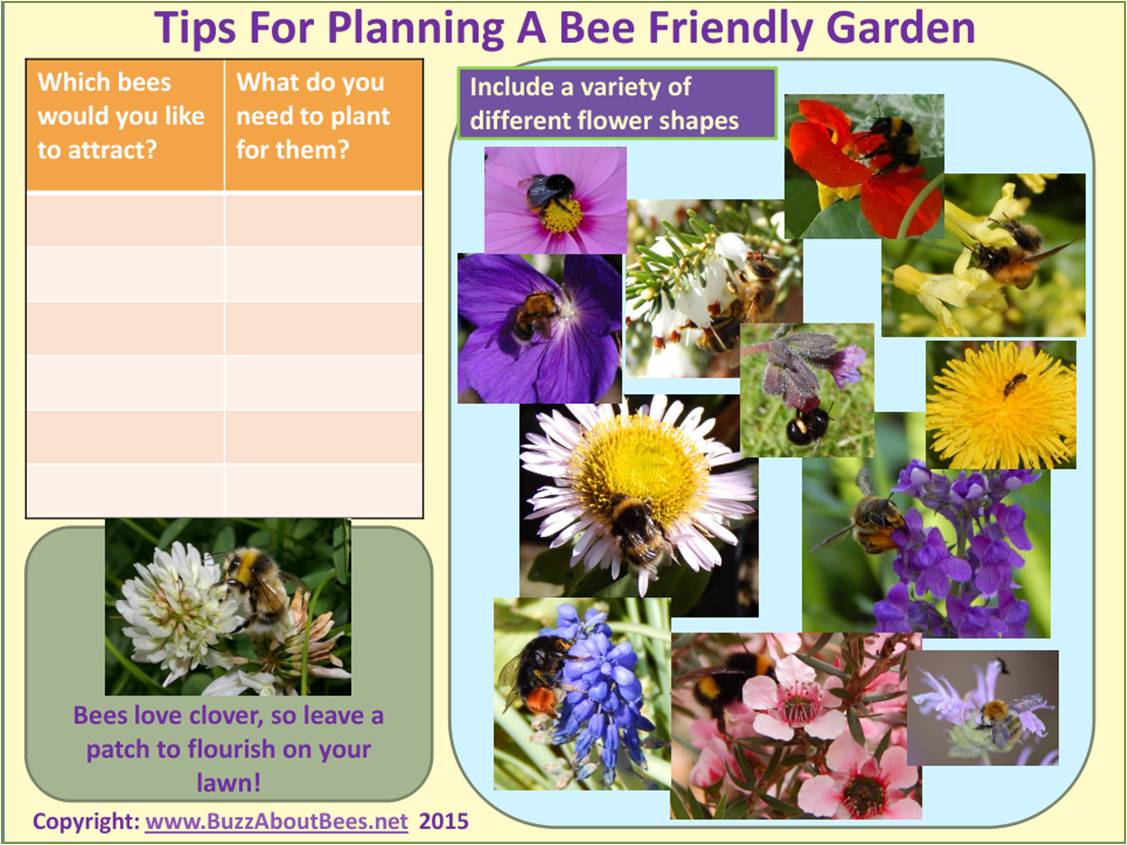 Planning And Planting A Bee Friendly Garden

From the beginning, some tips and practical advice about planning a bee friendly garden, with a free PDF download for you to print and share with allotments, community groups, gardening groups and schools.
Organic Gardening For Pollinators

Why is organic gardening more beneficial for bees and other wildlife? Actually, I'd go one step further and say we should aim for 'organic, wildlife friendly gardening'. But the notion of organic gardening in itself can conjure up ideas of 'difficulty', and complex planting schemes, whilst wildlife gardening is sometimes associated with untidy eyesores! But this does not have to be the case!
Garden Plants For Bees

A list of garden plants for bees by the seasons, to appeal to a range of bee species, including honey bees, bumblebees and solitary bee species.
Wildflowers For Bees

Wildflowers are vital for bees and other pollinators, but due to intensive farming methods, building development and general land management practice, we have lost acres upon acres of wildflower habitats, contributing to decline and loss of species. Find out about incorporating wildflowers in your garden to support native pollinators and other wildlife.
Herbs For Bees

Herbs are fantastic for bees! Some herbs are easy to grow in pots where they may still be visited by our buzzy friends. A variety of herbs are not only loved by bees, they have culinary and medicinal uses, or simply provide beautiful fragrance for the garden.
Trees, Shrubs And Hedgerows For Bees

It's easy to forget how important trees, shrubs and hedgerows are for bees. Yet they may provide food in the form of nectar and pollen as well as nesting opportunities. If you're designing a bee garden, be sure to include them if you can!
Bee Garden Basics

Here are some Gardening For Bees quick tips, with links to further information.
Grow Your Own

Gardening for bees doesn't only have to be about feeding the bees – it can feed you too! On this page you'll also see just how important bees are to gardeners growing their own food!
Flower Bulbs For Bees

There are excellent flower bulbs for bees, from spring favourites, and summer and autumn blooms. Winter flowering bulbs may throw a vital life line to some queen bumblebee species in particular, which emerge from hibernation and urgently need to feed.
Lawns For Bees

Here you'll find information about helping bees by creating a bee-friendly lawn. Ideas range from adding bulbs, allowing clover to flourish or incorporating a mini-wildflower meadow.
Creating A Garden For Bees In Clay Soil

In nature, flowers thrive in all kinds of conditions, including clay soil. Which of these plants should you include if you want to attract bees?
Bee Plants For Dry And Drought Zones

Dramatic landscapes can be created in areas parched by lack of rain. There are succulents, herbs and wildflowers the bees will love, and that will look beautiful in any garden.
Shade Gardens For Bees

Shade does not have to be a problem zone. Find out which shade-loving plants are loved by pollinators.
Free Plants For Bees

Designing a bee garden need not cost a fortune! Here are some quick tips to get hold of free plants for bees!
Which Lime Trees Are Toxic For Bees?
Lime trees have a reputation for providing food for bees, but some lime trees are actually poisonous for bees!  Please spread the word, and gardeners beware!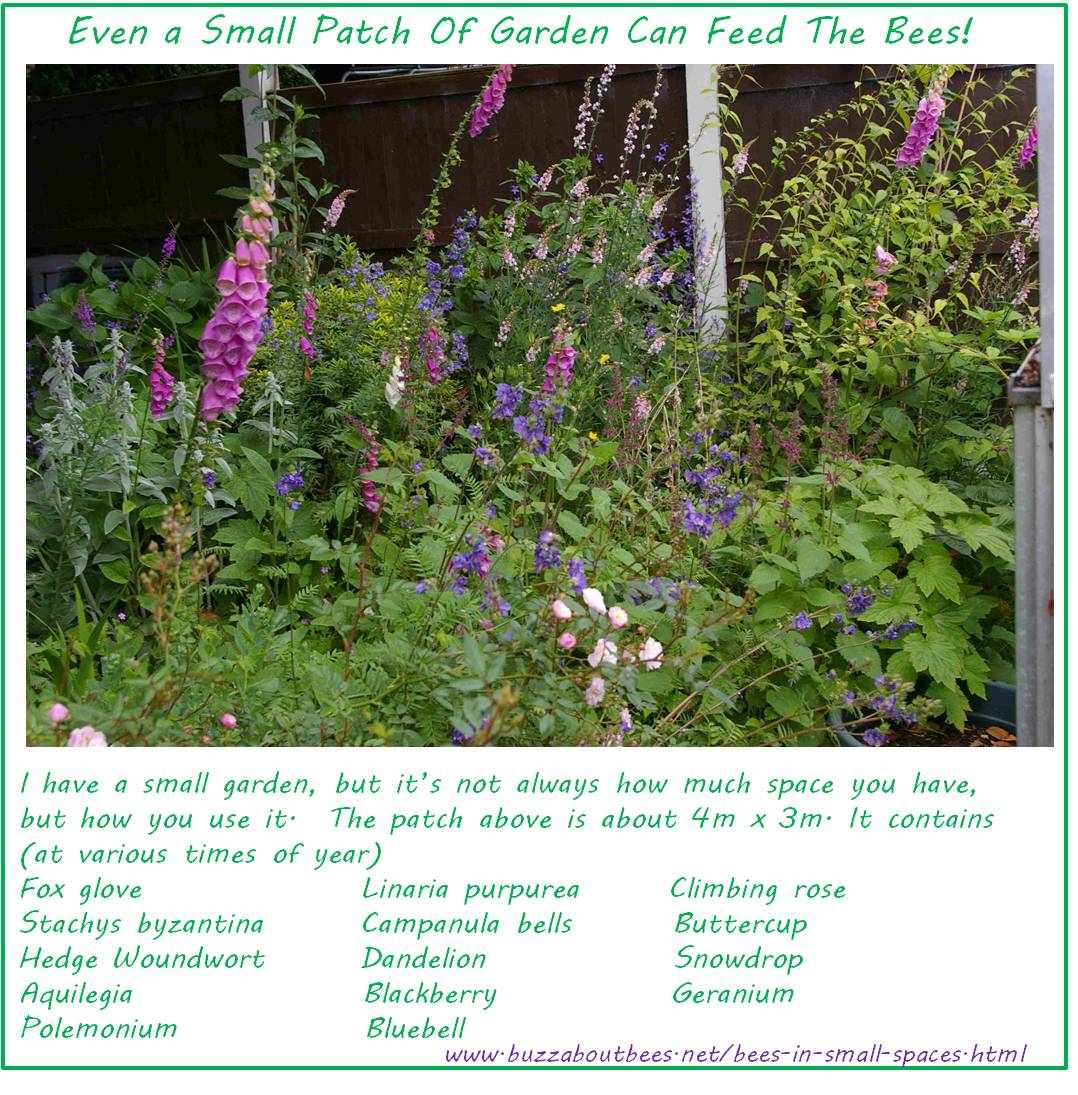 Gardening For Bees In Small Space

How to make the most of a small space, and help pollinators.

Articles
Flower Borders For Bees

This article looks at the importance of including a variety of flower shapes when gardening for bees.
Winter Borders For Bees

Some bumblebee species are especially vulnerable during winter months. A new generation of bumblebees is entirely dependent on the survival of emerging queens, some of which may bumble out of hibernation early, and will be in desperate need of food. You can help!
Beneficial Insects

Did you know, that most insects are either beneficial or harmless? Think about that! Pesticide companies spend millions telling us about the bugs and creepy crawlies that threaten our crops, yet we know very little about the many unsung heroes of our eco-system. You'd think most insects are pests, but this is not the case!
Why Growing Your Own Organic Fruit And Vegetables Garden Helps The Bees

When you are growing your own organic fruit and vegetables, you not only feeding yourself, you are also feeding the bees, and embracing a more environmentally sustainable way of producing food.
Pollination Syndromes

Different plants have evolved different ways to attract their perfect pollinators. Read more here!
Attracting Bees

Some general advice about gardening for bees.
Amateur Gardening Magazine
Was a feature on neonicotinoids pesticides in Amateur Gardening magazine 'amateurish'?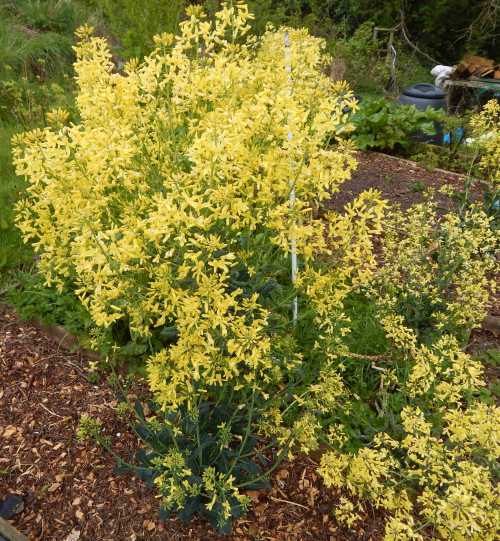 Growing Fruit And Vegetables With A Little Help From The Bees
My favourite food crops, feeding bees and humans.
How Do Neonicotinoid Pesticides Work?
Neonicotinoids are found in a range of garden pesticides.  But if they kill 'pests' what else are they killing?  Also, see this page concerning patents for insecticides containing neonicotinoids.
If you find a bedraggled bumblebee needing help, feed it sugar water, NOT honey.
Read more.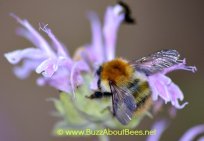 Other links:
What to do if you have found a bee
Ask your Council to Help The Bees
Go back from Gardening For Bees to Home page

COPYRIGHT 2010 - 2019: WWW.BUZZABOUTBEES.NET
ALL RIGHTS RESERVED.