Fun Stuff For Kids
Here you'll find links to downloadable puzzles, quizzes and more.

Please note, I will be adding more to these pages soon, so why not bookmark this page, or subscribe to my RSS feed for further updates? - no email address necessary, just right click on the orange RSS button in the navigation bar left.



The following puzzles are free to download, print out and share, however, they are the copyright of www.buzzaboutbees.net, and may not be altered in any way or copied for use elsewhere.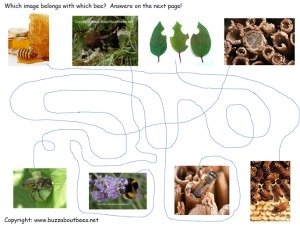 Match Together the Bees With The Correct Pictures
Honeycomb Word Puzzle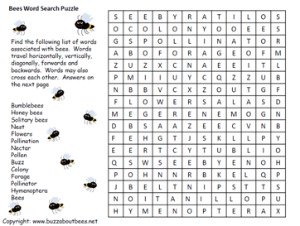 Bees Word Search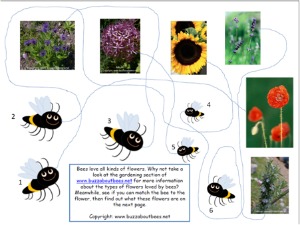 Match The Bees To The Flowers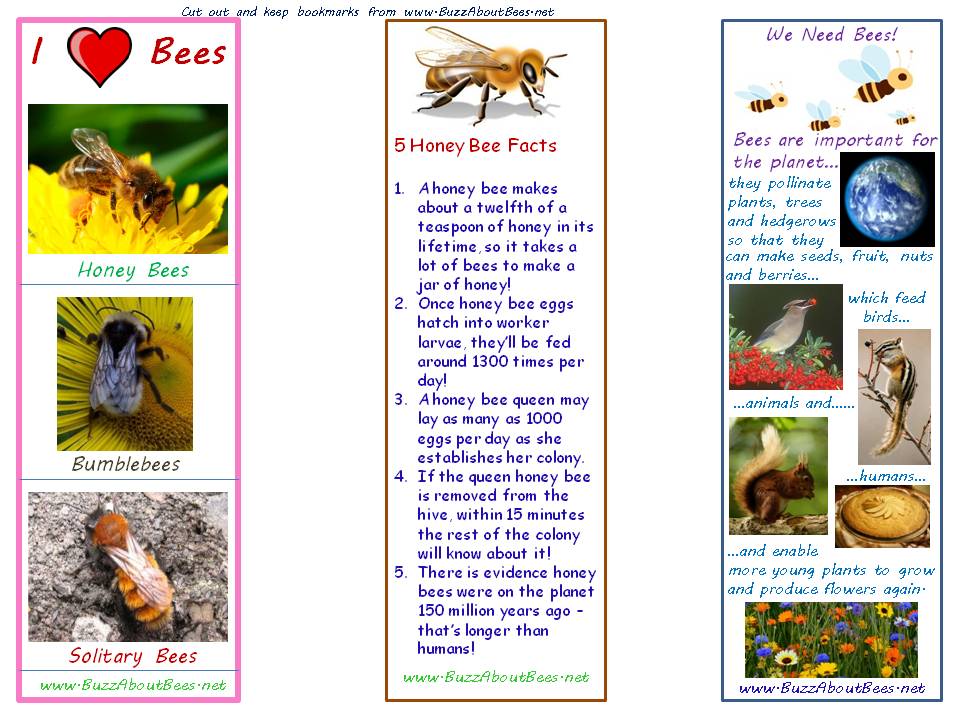 Get a bee-themed bookmark
Go

Did you know?
Elephants are afraid of bees!
Wacky Fact!

Did You Know?

Male honey bees (drones) 
have no father, but they do have a grandfather!
Does that sound impossible?

Wacky Fact
Did you know?

If the honey bee queen is removed 
from a hive, within 15 minutes,
the rest of the colony
will know about it!

COPYRIGHT 2010 - 2021: WWW.BUZZABOUTBEES.NET
ALL RIGHTS RESERVED.