Plants That Attract Bees
In Problem Places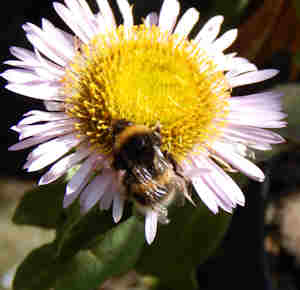 Above: Bumblebee foraging on Beach Aster. Beach aster can thrive in a range of conditions, including dry, sandy soil, and can tolerate exposed, coastal sites.
There are plants that attract bees, even in difficult gardening conditions.

And certainly, it has to be said, some people really do have gardens which represent a real challenge! Clay soil, drought and shade (not to mention combinations of any of these) may seem like impossible gardening scenarios – yet even here it is possible to accommodate a few plants that attract bees.
Rather than attempting to 'solve a problem' by changing your conditions, I tend to think it is better to work with nature. If nature can create certain conditions of soil, weather or light, it will have created life that can thrive in that habitat!

Why not take a look at these links about gardening in problem places, according to which best describes your situation:
Drought Plants

Many herbs, wildflowers, succulents and other garden plants will thrive in drought areas. Take a look at these great drought plants that attract not only bees but also other pollinators. Oh, and a drought garden does not need to be boring!
Shade Garden

Here you'll find some shade gardening ideas that include planting for bees and pollinators!
Clay Soil

I once had a garden that had clay soil. Clay soil can be very challenging and a lot of hard work, but even here you may be able to grow plants for pollinators!
I also have created a number of pages dealing with certain themes, such as planning a garden, use of particular flower types, and related topics of relevance:

FREE PDF DOWNLOAD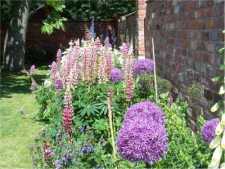 ---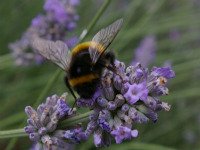 ---
A few more pages about encouraging and hleping bees in the garden:

Bee Garden Basics

Here you'll find some great tips about how to create a garden that will attract bees, butterflies and other pollinators.
Free Plants for Bees

It need not cost a fortune to create your bee garden. Take a look at these tips for getting free (or nearly free) garden plants!
Plant Pollination

Discover how plants are pollinated, and the importance of bees and other pollinating insects. Here, you'll also find links to further information about wind and self pollination.
Go back from Plants That Attract Bees in Problem Places to Home page
COPYRIGHT 2010 - 2019: WWW.BUZZABOUTBEES.NET
ALL RIGHTS RESERVED.