Beekeeping Tips


Abbé Émile Warré (1867-1951) - creator of the 'People's Hive'.
During 2012, a number of beekeepers shared their beekeeping tips with BuzzAboutBees.net readers, and two beekeepers received a copy of Dr David Heaf's 'The Bee Friendly Beekeeper', courtesy of Northern Bee Books.

Many thanks to Katharina Davitt for showing new beekeepers how to make a simple bee brush, and for the sage words of Tel Jensen - how to monitor a bee hive.


Here are more tips and advice below:
Tips about buying and cleaning used beekeeping equipment.
Tips for buying a bee hive.
Bee hive construction help and plans.
Watch and learn with these beekeeping video clips.
What to plant in your garden - see the section about gardening for bees.

Dealing with varroa.

General beekeeping tips and information links.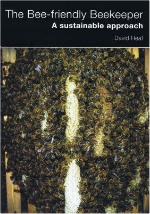 The Bee-friendly Beekeeper by Dr David Heaf.
You can read a very interesting interview with Dr Heaf here (clicking on the link opens a new window). 
The Bee-friendly Beekeeper by David Heaf is available from Northern Bee Books on line shop (international delivery available). The book has received excellent reviews.
COPYRIGHT 2010 - 2021: WWW.BUZZABOUTBEES.NET
ALL RIGHTS RESERVED.