Best Bee Plants!


Updated: 29th January 2021

What makes a plant useful to, and popular with bees? Obviously the flowers will be highly melliferous - in other words, they will provide abundant nectar.  They may provide pollen, and preferably they will provide both of these.
There are other considerations too, such as seasons, flower shapes, and the fact that some flowers will only be visited by specific bee species and not others. 
In addition, plants provide other benefits for bees. For example, hollow stems of shrubs may be used as nest sites for some types of solitary bees.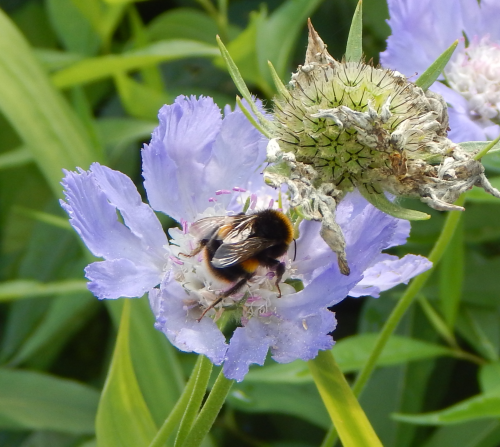 However, when selecting bee-friendly plants, you also have to consider the growing conditions in your garden.  If you are dealing with difficult conditions, such as clay soil, drought or a shade garden, take a look at my link about dealing with problem places. 

I think it is worth mentioning that it is simply not true that a garden must be "wild" in characteristics, in order for it to be useful for bees and pollinators - and even other wildlife.  I write from genuine experience. 
What is important is the selection of plants, and the design to include provision of habitat that bees and wildlife need.  Whether or not the arrangement of appropriate shelter/nest, flowers and shrubs is tidily organised in straight lines or not, is of no concern to wildlife. 
Keep the sprays out of the garden, and include features the bees can make use of, and importantly - create a garden you too can enjoy!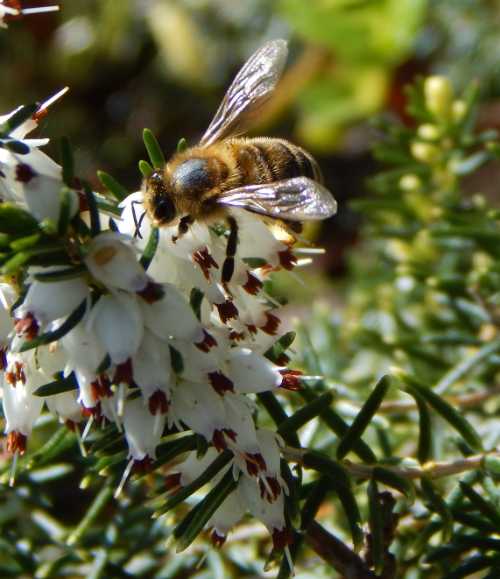 Garden Plants for Bees
Links to some lovely plants enjoyed by bees and other pollinators, such as butterflies. A seasonal guide.
Herbs for Bees
Many herbs are great for attracting bees, as well as being useful in the kitchen! Find out which ones are useful in the bee garden!
Wildflowers for Bees
Many wildflower habitats have been destroyed due to building development and farming practices. But you can help wildlife by including some in your garden design!
Flower Bulbs For Bees
Bulbs are easy to grow, and versatile for lawns, pots, borders and even problem places, such as shade and drought.
Lawns
Even if you only have a small space, here's how to use that space to encourage bees and other pollinating insects.
Trees, Shrubs and Hedgerows for Bees
Trees, shrubs and hedgerows provide excellent opportunities for wildlife. Bees may forage on nectar and pollen, and may also find suitable nest sites too!
Fruit and Vegetables
Fancy growing your own organic fruit & veg? Feed yourself and the bees too!
Plants for Problem Places
Even if you have clay soil, drought or shade, attracting bees is certainly possible!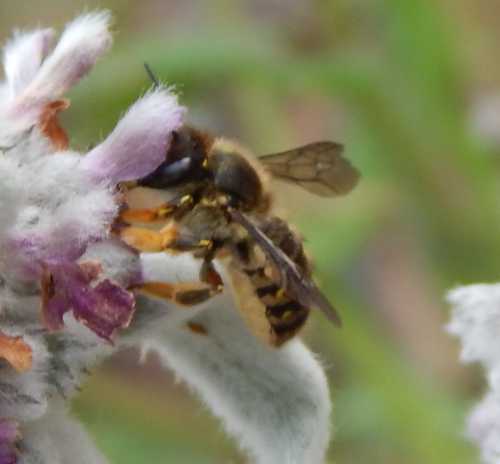 More articles about bees and plants