Homemade Honey Mustard Recipe


To make this homemade honey mustard recipe, you'll need to have some sterilized jars. 

You can use recycled jars, and sterilize them for your own use, provided that the jars are in good condition, with no cracks or chips, and provided that they have secure fitting lids, (although it is often best to buy new lids, because the seals in the lids can become tainted by the previous contents of the jar).
Alternatively, reduce the quantities and only make a little and use all of it on the same day.
Once made, this homemade honey mustard can be stored in the refrigerator.  However, do consume it within a month.

Tips:

Be sure to label the jar with the date it was made, and an expiry date (but hopefully, you'll have eaten it well before then!).

Remember, you can adjust the ingredients to your own taste (we all have our own views of what tastes good!), but try adding a little at a time of your target ingredient.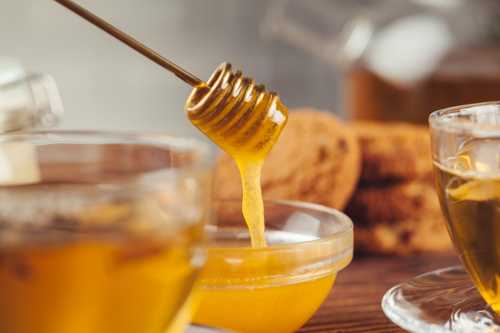 Homemade Honey Mustard:
List Of Ingredients
4oz white mustard seeds
150mls / 5 fluid oz of white wine vinegar
30 ml / 1 fluid oz honey
Half tsp ground cinnamon
(Optional: experiment by adding chopped herbs and other spices, such as ground coriander, turmeric).
The Method
1.       Pour the white wine vinegar into a bowl.  Grind the mustard seeds in a grinder or grind by using a pestle and mortar.  Add the cinnamon and mustard seeds to the vinegar.  Cover and leave to soak, preferably for a few hours.
2.       Add the honey to the vinegar mixture. Blend the ingredients in a food processor until the consistency is smooth. Add a little more honey or vinegar if required. Add only a little - you can always add more, but you can't take it out!

3.       Transfer the homemade honey mustard into jars.   Store in the fridge.
Serve with sandwich fillings, spread onto fish, or add use a little of the mustard to make it into a salad dressing, or glaze.
Of course, there is more you can do with honey:

What's the real difference?

COPYRIGHT 2010 - 2023: WWW.BUZZABOUTBEES.NET
ALL RIGHTS RESERVED.