Andrena fucata - Painted mining bee
Date: 5th March 2021

Searching through some photographs taken in previous years, I came across several of Andrena fucata - the painted mining bee.  I suspect I have more in various folders, and I may be adding them to this page later!

The photographs of this female painted mining bee foraging on roses were taken at a nearby coastal site - actually a Site of Special Scientific Interest.  This website features many photographs taken in this location, as I have been able to capture pictures of the vernal mining bee, the coastal leafcutter bee, the silvery leafcutter bee, and many more.

In particular, the site supports an interesting variety of flora, including coastal wildflowers as well as grasses and shrubs.  Restharrow, sea holly, bird's foot trefoil, clover, evening primrose, thistles, golden rod, poppies and many more are visited by umpteen different pollinators.  There are willows, brambles, and fragrant rose shrubs, and these are popular with honey bees and a range of bumble bees and solitary bees foraging on the blooms, including the painted mining bee.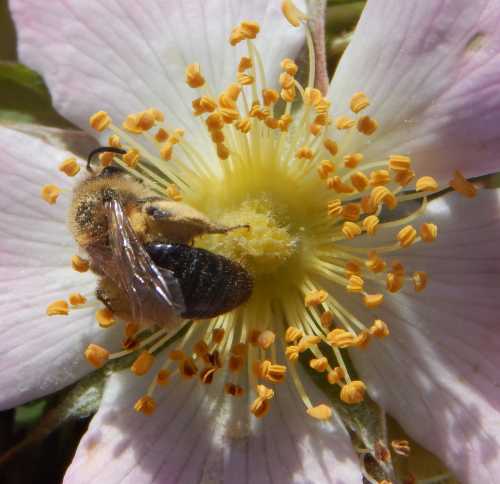 About Andrena fucata - the painted mining bee
Andrena fucata is a medium-sized mining bee, with females around 9mm long, and males a little smaller.  They are univoltine, and can be seen from late April to July, possibly into August.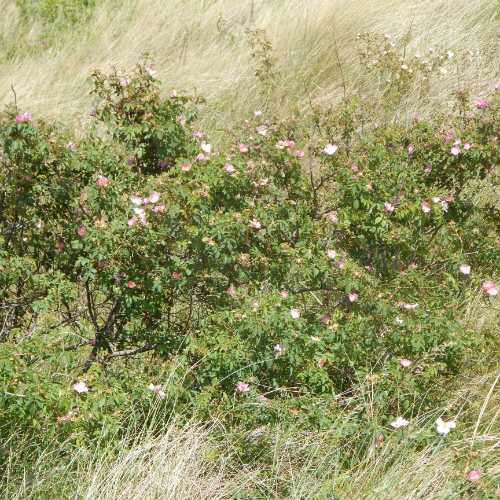 Coastal scrubland is just one of the preferred types of habitat for this species.  You might also see them around woodland clearings, heathland and moorland.  

In such habitats, look out for Andrena fucata foraging on roses, brambles, hawthorns, currants, crucifers and umbellifers.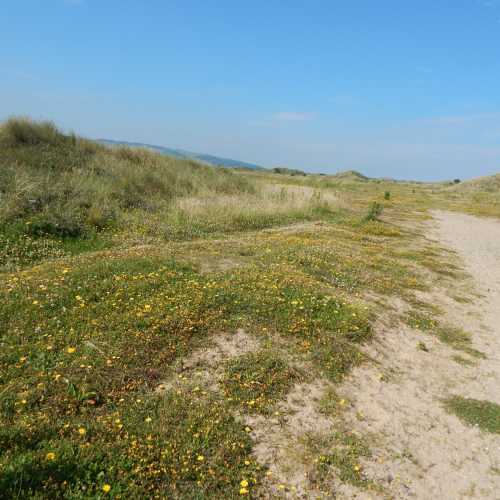 Nesting habits
Nesting can occur singly, or small groups of nests may be seen.
Parasites
The cleptoparastic nomad bee, Nomada panzeri is known to target nest burrows of the painted mining bee.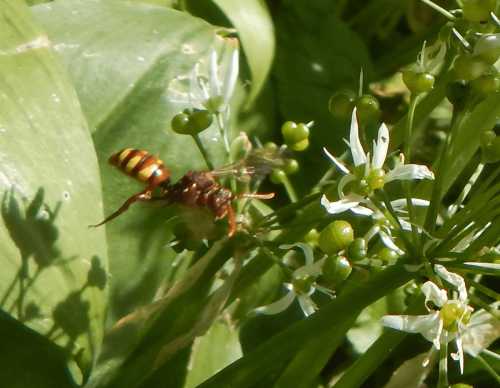 Read about the Chocolate Mining Bee