Will Your Winter Border be 'The Bees' Knees?'

So, as I write, now is the time that people are leafing their way through bulb and plant catalogues, or are just about starting to plant them in the garden, with visions of winter and early spring colour cheering up their gardens.

Winter and early spring flowers are not only a delight to humans, they're a big relief for the first queen bumblebees emerging from their Christmas snooze. Usually among the first to appear is the occasional Buff –tailed Bumblebee (Bombus terrestris), but you may also see the Early Bumblebee (Bombus pratorum), or even the white tailed bumblebee (Bombus lucorum).

Although they are togged up in their fluffy little coats, never-the-less, they have to do a little 'warm up' before braving the cold weather. They do this by shivering their flight muscles to generate heat. Then off they go! This is where you, the garden owner, come in.
Selecting Winter Plants For Bees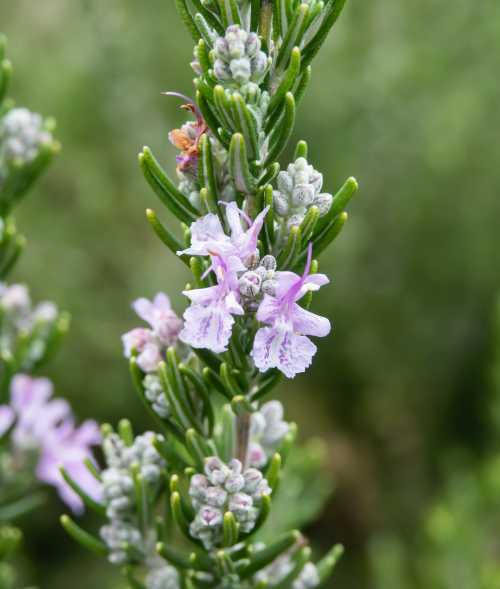 When selecting bulbs, choose those with single petals – the old fashioned kind, rather than the very frilly, highly cultivated, double-petal varieties. Simple daffodils and crocuses are wonderful for bees, as are snowdrops. Take a look at this list of Flower Bulbs For Bees.

And what about other plants for bees? If you can add in lungwort (Pulmonaria), pussy willow, rosemary, winter heathers, mahonia, flowering currant, then you'll help provide bees with a well needed feast. If we all play our part, collectively we could provide feeding stations for bees across the country!

I have often looked down the road in which I live. Certainly, I have made it my mission to be an organic gardener with plenty of plants to attract bees and other pollinators – as have some of my neighbours. It would be even more wonderful if each householder would have at least a pot of bee-friendly winter plants.
Nowadays, in some countries, potting compost, and sadly, some ready-prepared planters, are laced with neonicotinoid pesticides.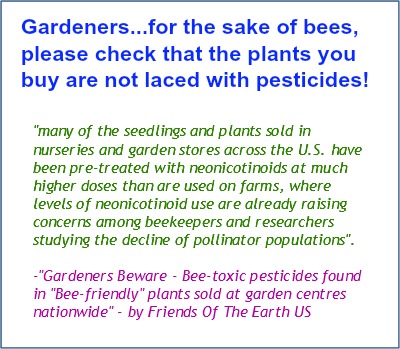 For this reason, I would rather make up my own planters, steering away from any compost containing vine weevil killers or any other pesticide products.

The Invertebrates Conservation charity, Buglife produced a report about the impact of neonicotinoid pesticides back in 2009, and it is endorsed by the Bumblebee Conservation Trust, and some other environmental organisations. It outlines a number of weaknesses in the regulatory system that grants marketing authorisations to pesticides.

If you'd like more information on how to help the bees, take a look at these top 10 tips for a start, and please share them with others.
Also, take a look at another article on this site: Help The Bees - By Bee-ing The Change You Wish To See In The World.
If you'd like to read more about bumblebees, go to the main links page about Bumblebees.



COPYRIGHT 2010 - 2019: WWW.BUZZABOUTBEES.NET
ALL RIGHTS RESERVED.