How Can I Help The Bees?



Most people by now, fully appreciate that bees need help, and increasingly they are asking: What can I do?  How can I help the bees?
Having campaigned for bees since 2008, it's a huge relief to me that increasingly, so many people are wanting to help these important pollinators. 

Bees (and pollinators generally) are not only vital to the ecosystem and to food production, they are endearing and enchanting creatures in their own right. 
As humans, isn't it time for us to rethink the way we view nature, because at the end of the day, we still know very little about how the myriad strands of this great web of life, are intricately woven together. 
We think we know much.....until we discover something new that challenges our previous assumptions!
But anyway, back to the main topic of this page: 
How Can I Help The Bees?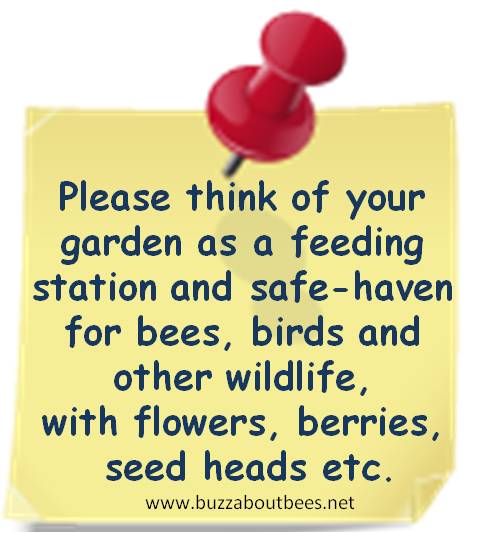 Note that when you help the bees, your actions by default, will most probably benefit a whole host of other creatures.  So here are a few pointers:
Most importantly, focus on the efforts you yourself can make in your own garden.  Even if you only have a small space, or a few containers, you can still create feeding stations for bees.  Take a look at these resources to get informed about the variety of plants you can add to gardens and planters, and see this general information about creating a bee garden.
There are so many simple changes that can be made, which are very often overlooked.  For instance, I very much recommend allowing clover to flourish in your lawn (see my page about lawns for bees for more ideas).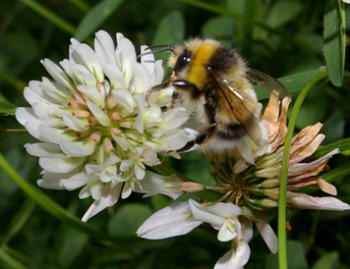 Allow clover to flourish in your lawn, it will help bees and save mowing!
Encourage solitary bees, with a solitary bee house.
Make one yourself or purchase one - ensure it's sturdy and durable like this one pictured right which is available from Amazon US and Amazon UK.
A bee house also makes a great gifts for loved ones!

There is no point in planting for bees, if you are nevertheless going to poison them with pesticides.  Regardless of what the chemical companies say, it's time to think in terms of common sense. 

How logical is it that a chemical conveniently kills 'pests', but not the 'useful insects'?   Take a look at this interesting page on the revealing information given in product patents, and see this examination of Bayer's termite killer, and reported effects on bees of the same chemical.
How Can I Help The Bees In My Community?
       Ask Your Council To Help Bees

Some tips here.  Public pressure creates change – even if not overnight.  Ask your friends to get involved, and see the ideas on the link provided.

You could also get involved with groups (gardening, conservation etc) and suggest a community garden, a 'bee festival' to raise awareness, or you could write a few words for a local newsletter.  Speak with your local garden centre and ask them to stock more plants for bees, and to banish the use of insecticides such as neonicotinoids, in the cultivation of the plants they sell.  If you have children, encourage your school to actively teach children about the importance of bees and other pollinators, and to perhaps create a pollinator garden.




Lobby The Decision Makers


It's not just you and me – in my opinion, every politician and environment policy–maker should also be asking themselves "What can I do to help the bees?".  Sadly, some are not doing nearly enough.  Lobby your politicians to do more to help bees and other pollinators, to cut the use of pesticides, and support genuinely better farming practices.  Sign petitions and circulate them.  Many people think petitions are irrelevant, but in my view, as a minimum each new petition keeps telling the politicians "this issue won't go away, so you really must do something positive to help our bees".




Encourage Others To Help

Spread the word.  Use social media, email, or whichever method suits you best.  Share this page about clover and bees, or these 10 Tips to help the bees. 


Inspire the next generation.    



If the children today are taught to love and respect nature, including the bees, they will surely want to protect it.
See my page with links to resources for inspiring children to love the bees.
A few more thoughts....

This excellent book: The War on Bugs provides fascinating insight into why the use of pesticides in food production began, whilst this article about beneficial insects tells us that most insect species are beneficial or harmless – so why do so many gardening magazines focus on pests yet tell us little about our 'garden bug heroes' (other than the obvious ones)?
Try to support organic if you can.  Why?  Because buying organic helps to support farming practice that is better for the environment, and at least ensures that particularly controversial pesticides that are toxic for bees, such as neonicotinoids, have not been used. 
Even if you are on a limited budget it may be possible to purchase just one or two things, at least it supports those farmers a little.  
Better still, grow at least some of your own food if you can – even just a few items in pots!  And do spread this excellent information from the Rodale Institute about the performance of organic agriculture versus intensive methods.  Nowadays, there are even people growing cut flowers on a small scale, and organically. 
See my page about going organic.

FREE PDF DOWNLOAD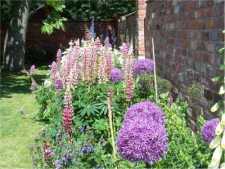 COPYRIGHT 2010 - 2019: WWW.BUZZABOUTBEES.NET
ALL RIGHTS RESERVED.