Free Plants For Bees

If you are on a budget, or simply have a large space to fill, here are some ideas to help you get hold of plants for free, that will help bees and other pollinators.





Creating a bee garden complete with plenty of plants to attract bees and does not have to be expensive.  On this page, I'm going to share some ideas about how to get hold of free plants for your garden, so that you can attract pollinators to your garden, and feed the bees.
During difficult economic times, many people are on a tight budget, but would still like to include some great bee plants in their gardens.

Yet generations before us have managed to create flower and vegetable-abundant gardens on very limited budgets. We can do the same!  Here are some ideas.

1. If you're a school or community group, ask for assistance



If you are a school, official charity or community group, you may be able to benefit from a donation via a commercial company, local council or even wildlife/environmental organisations.  I know this is possible, because I have personally facilitated it.
National or local plant and seed suppliers may also help.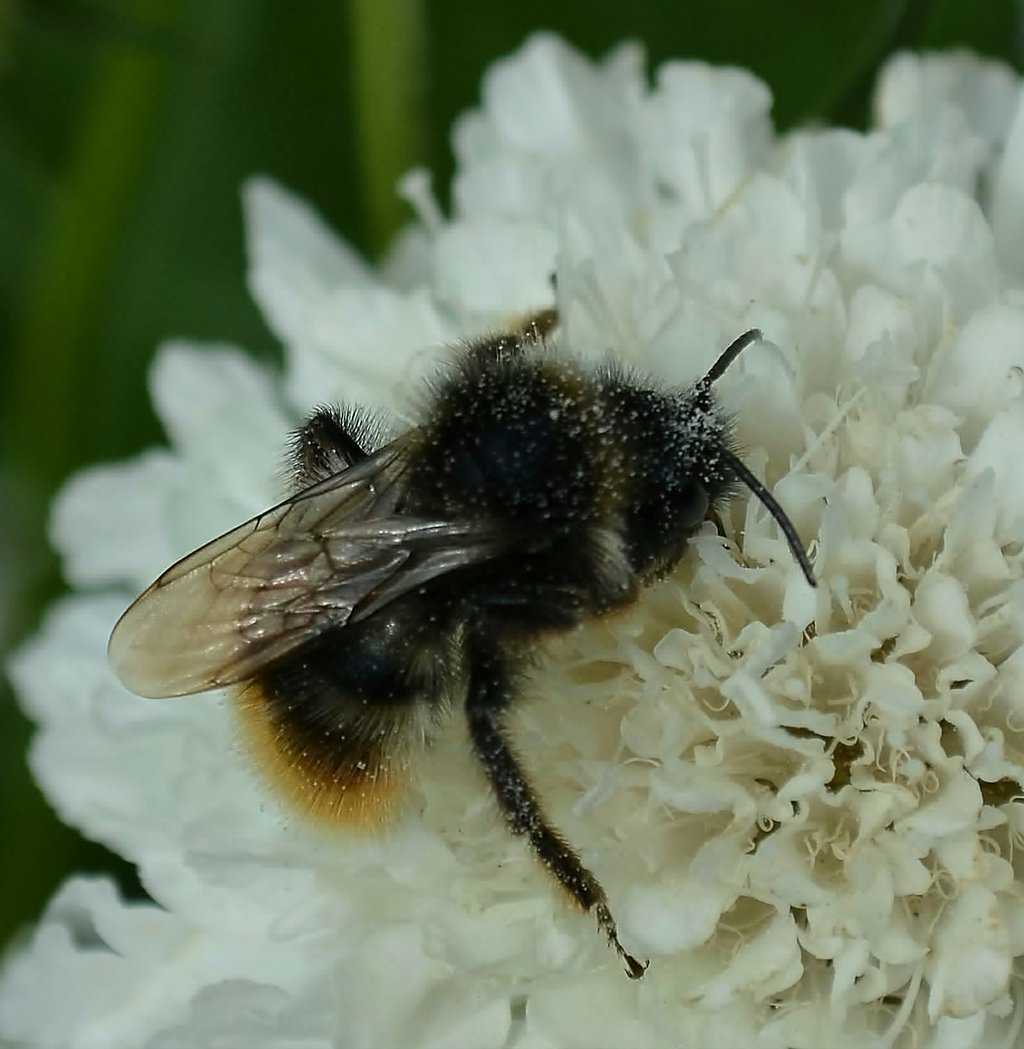 Bumble bee - Bombus ruderarius male on pin cushion flower - Scabiosa.
Remember to ask parents, members and staff connected with your school or organisation for donations of plants and seeds, and harness the local press to put out requests.
You could also contact gardening clubs in the area - members may be willing to chip in with plants and even flowering shrubs.
2. Take cuttings



Learn how to take cuttings. Many bee friendly plants will propagate easily from cuttings. Try out single-petalled fuchsias, hebes, mints, penstemons and rosemary.


It's also possible to take cuttings from lavender plants, although they can be more difficult to establish. They require well-drained, gritty soil. Use the new growth. 
I have been offered cuttings many times by gardeners I would chat with while out walking with my dog.  Make contact with other gardeners and you may be surprised at the free offers you receive.


3. Divide plants

Many clumps of bedding plants can easily be divided up, with no harm to the plant whatsoever.  Some plant clumps are easily divided using a spade to dig up a section of the roots.  Bedding campanulas are an excellent example – I literally have about 6 different clumps of it around my garden. It is loved by bumble bees and leafcutters.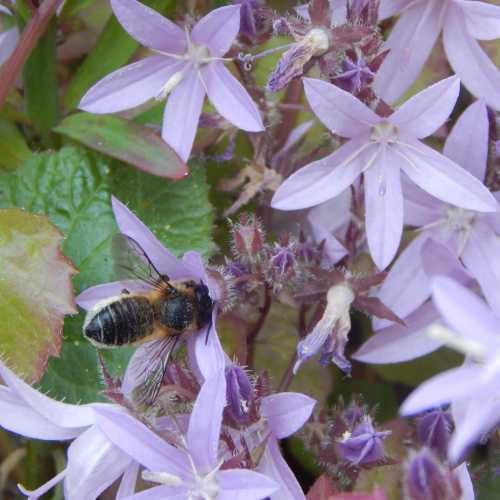 I have clumps of campanula around my garden. It attracts a number of different bees species, but especially leafcutter bees (above) bumble bees.

Some plants produce new side growth or rooted sections that can be replanted elsewhere, or established in pots.


I have established Stachys byzantina (lamb's ear) in this way - also by seed.  It's helpful for attracting wool carder bees.


Plants such as Beach Aster, Pulmonaria, cranesbill-type hardy geraniums, and Polemonium can easily be divided. 

Aubretias are a beautiful bedding or rockery plant that attracts bees, and also responds well to being divided.

Remember, you can also swap clumps with friends and relatives to get access to new varieties – they will probably appreciate receiving free garden plants too! Find out whether your local gardening club has a swapping scheme.


4. Don't forget about bulbs!

Divide and swap bulbs! Even if you are growing Muscari  or crocuses, don't assume that because they are quite common, no-one will want them.  Social media is an excellent place to offer your plants for swapping or selling.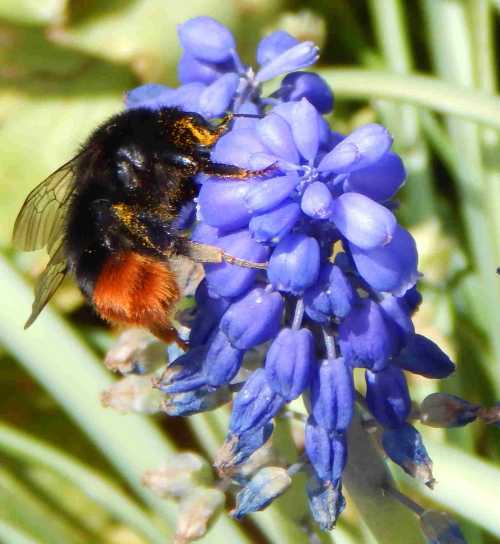 Red-tailed bumble bee foraging on Muscari.
Swap them for other plants with friends and relatives. Failing that, sell them at the local bazaar, and use the money to purchase more plants!   


If not, simply give them away!  Why not?  Personally I believe good deeds come back to us all eventually!


5. Collect seeds
Collect seeds - it's the ideal way to get free plants for next year! This sounds obvious, but it's amazing how many people ignore this opportunity!
If you don't wish to plant them in your own garden, swap them with some-one else, or plant them into pots, and sell them at a car boot sale (raising further income for more plants).



6. Tap in to free resources
Phone your local council, or ask a local conservation organisation whether they have any native trees, hedgerows or shrubs for free.  

Many local councils will provide one or two free trees or shrubs, as part of their scheme to increase biodiversity in the region. Our local council, and a charity, used to collect saplings from appropriate areas, and offer these to the public.  You may be amazed at the conservation work that is happening on your doorstep!

Check that the specimen you select is appropriate, in terms of soil and size at full growth! See this list of trees and shrubs for bees.


7. Free seed give aways
Search the net for free packets of wildflower or pollinator-friendly seeds.  


8. Join a gardening group


Join a gardening group, because you'll probably meet up with a number of members who are happy to swap plants with you.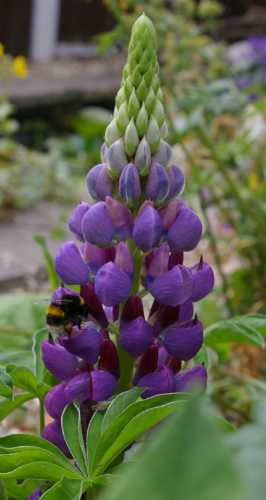 Bumble bee on lupine.

Good value plants

Sometimes, it's possible to pick up garden plants that are not quite free, but are excellent value for money.  If you purchase a large potted perennial plant at the end of the flowering season, the price may be reduced, and if you can divide the plant to create two separate plants, it's even better value.  Next year, you will hopefully be rewarded.
Happy gardening!