British Butterfly Decline


Yet another report is raising alarm over the decline of butterfly species in Britain:

"'Final warning' decline in butterflies raises fears over pesticides" 
See:  http://www.telegraph.co.uk/news/2016/10/10/final-warning-decline-in-butterflies-raises-fears-over-pesticide/
This follows on from reports earlier in the year regarding butterfly declines in both the USA and UK.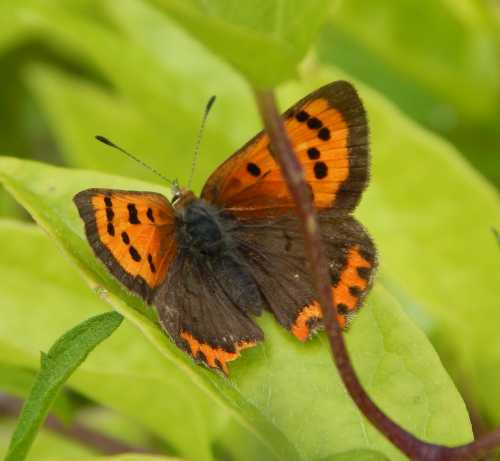 Small copper butterfly - Lycaena phlaeas
The recently released figures are alarming:
Comma butterfly numbers fell 46% vs 2015
Gatekeepers - down 40% vs 2015
Small coppers - down by 30% vs 2015
Small tortoiseshell - 47% drop vs 2015
Peacock butterflies down 42% vs 2015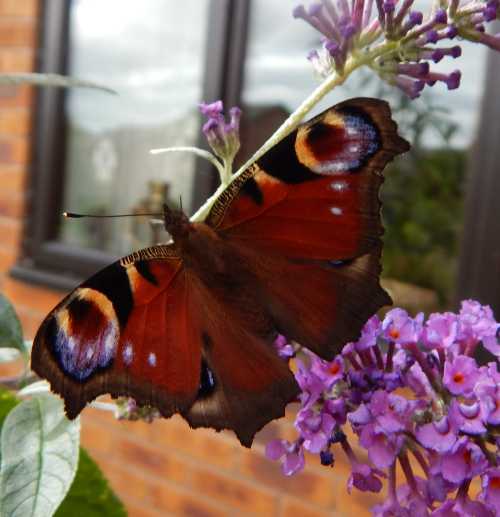 Peacock butterfly - Aglais io
Commenting on UK butterfly decline, Butterfly Conservation said:

"Perhaps the very mild winter had a negative effect, or the cold spring, or perhaps the impacts of intensive farming and pesticides are really hitting these common species now."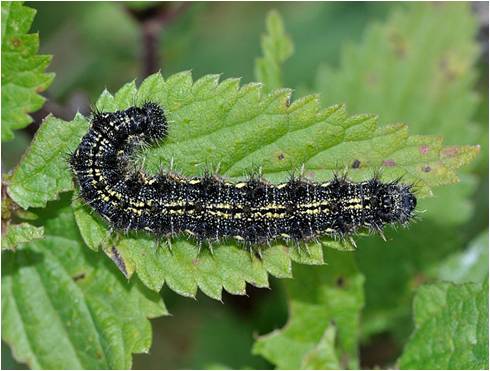 Small tortoiseshell caterpillar.
It could of course, be a combination of these things.  I do wonder, however, how numbers might stack up even in varied climates if we had no neonicotinoids, for example, and if more farmers embraced wildlife friendly farming practices instead of intensive ones. 
Some farmers are indeed doing just this, as can be seen from this fabulous image above of a pollinator margin  (the photograph - taken in autumn - does not do the pollinator margin justice - it was huge and diverse, obviously created by a farmer keen to do his bit! :))
It would be wonderful to see more pollinator margins like these!

It is pretty obvious that if you deprive a species of food and habitat, its numbers will decline.  That is where ordinary people like you and I can step in and try to help reverse these trends by looking at the plants we have in our gardens and pots.  Peacock butterflies, for example, should be quite happy foraging on a flowering shrub in the garden - indeed, the photograph taken above was taken in my small front patch.
Councils can also be influenced because they often manage roadside verges that can be left for wildflower, and brownfield sites can actually be havens for pollinators if they are allowed to be.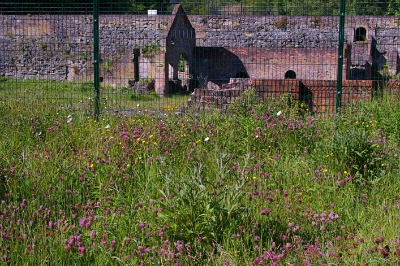 This area is an old industrial, derelict brownfield site. It is now a wonderful haven for pollinators and wildflowers, including wild orchids.
It should also be no surprise if pesticides like neonicotinoids are adversely affecting butterfly populations and helping to fuel UK butterfly decline, despite any insecticide manufacturer protestations to the contrary. 
I have already covered this issue when examining patents for products containing neonicotinoids on my page regarding effects on non-target insects. 
Some patents clearly state that the product can be used to control Lepidoptera (this includes butterflies and moths) but this data is not taken into account during the product registration process.  I think it's high time it was.
I think we have to be very gullible indeed to assume that only 'pest' moths and butterflies would be affected by neonicotinoids, and not the 'non-pest' species.
I don't think we can rely on the integrity of pesticide manufacturers.  For example, in my opinion, they state that our agricultural systems have created more habitat suitable for pollinators.    Let's remember we are talking about intensive farming practices.  A quick glance at the evidence of farmland wildlife decline, including invertebrates and farmland birds suggests that intensive farming has been detrimental to wildlife - it has not helped at all. 
At around the same time the Crop Protections Association were advocating this view, Butterfly Conservation were stating in their 2007 report:

"Monitoring data show that agri-environment schemes have failed to halt the general decline of butterflies on farmland in England: there had been a significant decline (30% over the last 10 years) in mean abundance of 40 butterfly species assessed."
http://www.butterfly-conservation.org/uploads/sobb2007summary.pdf
The fact that the EU quite recently approved 2 next-generation neonicotinoids in the space of 3 months, despite the damming EFSA report in 2012, makes these recent reports more alarming and depressing.

What can you do about butterfly decline?
Firstly, you can plant as many flowers and shrubs for pollinators as you can.
If you live in an area that receives Monarch butterfly visits, why not plant milkweed - it will no doubt help other butterflies and pollinators too.
I have previously composed many letters for readers to copy and email to politicians, but my suggestion is that you write your own letter, if necessary, using information copied and pasted from the pages on the links above.
As a reminder, there are relevant snippets of information on these pages:
Neonicotinoids and non-target insects
Agri-industry (Crop Protection Association) view of pollinators
Recent feature on neonics and butterflies.
Is it worth it? 
Yes, I think it is!  Now is the time when it's more important than ever, to put pressure on politicians to create change.  If not your or I, who?

COPYRIGHT 2010 - 2021: WWW.BUZZABOUTBEES.NET
ALL RIGHTS RESERVED.