Pollination: A Love Story That Feeds The Earth


I've been sharing these beautiful vidoes on twitter for quite some time. They are absolutely stunning, and help to remind us about the wonder of creation and the marvel of pollination - a gift provided freely by nature, and one that feeds us. I thought it was high time I shared them a little further. (By the way, if you want to read more about how bees pollinate flowers, and the plant pollination process, please see the links at the bottom of the page).
I agree with film director and producer, Louie Schwartzberg when he says:
"Beauty and seduction I believe, is nature's tool for survival because we will protect what we fall in love with".
Here they are - please do share:

Our beautiful pollinators are worth protecting and speaking out for. That's everyone's job! Please do your bit:


tell your politicians to appropriately protect pollinators from habitat loss and pesticides. 
support organic - by doing so, you'll help to protect the environment from highly toxic pesticide and herbicide use.
remember to garden for bees and pollinators. See Gardening For Bees.
Take a look at these links for more information about pollination:
Insect Pollination

Bee Pollination

Pollination Process

Books for children: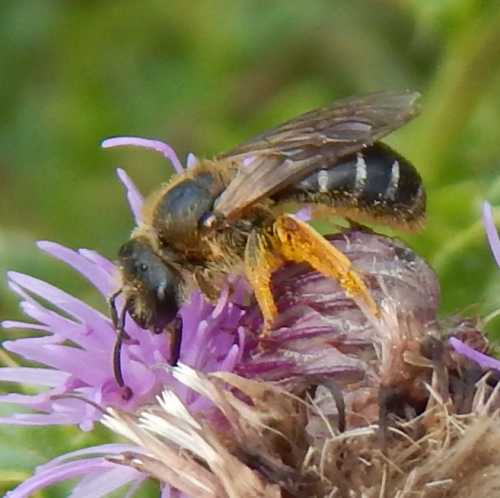 How do bees collect pollen?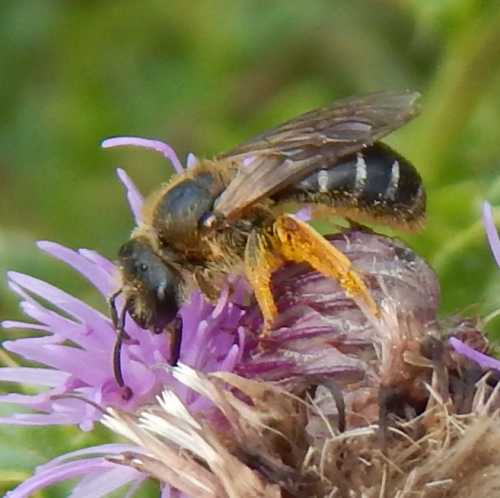 Bees eat pollen and nectar
- everyone knows that!
But what else do they eat?
COPYRIGHT 2010 - 2021: WWW.BUZZABOUTBEES.NET
ALL RIGHTS RESERVED.