Honey Bee Deaths

This page has been revised and moved.
Please go to Honey Bee Deaths Explored for an introduction and further links to information.

Alternatively, please see the links below:

Neonicotinoid Pesticides:
The Risk To Bees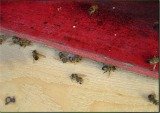 How do neonicotinoids work to kill insects like bees? 

Manufacturers provide clues!
---
What can manufacturer patents tell us about the risks their chemicals pose to non-target insects?
---
Why Are Honey Bees So Important?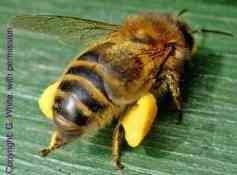 Link back from Honey Bee Deaths to Home page.
COPYRIGHT 2010 - 2019: WWW.BUZZABOUTBEES.NET
ALL RIGHTS RESERVED.