British Beekeepers Concerned About Pesticides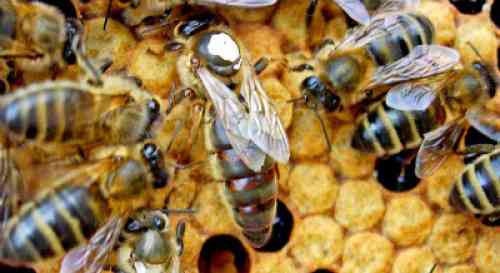 The British Beekeepers Association (BBKA) is known for its controversial stance on neonicotinoids, and pesticides in general. 
It might be assumed that beekeepers in Britain are therefore not worried about pesticides, but this really is not the case.  Instead, it seems there are influential figures within the BBKA organisation who have steered a controversial response to the insecticides issue.
For example, in  January 2011,  Mike McCarthy in The Independent newspaper, wrote that the:
"BBKA oligarchy has buried the truth in its cosy relationship with the pesticide lobby"
"The more one goes into it, the more it becomes clear that there is a very comfortable relationship – the old word used to be "cosy" – between the fairly small group of senior beekeeping figures who run the BBKA as a self-perpetuating oligarchy, and the pesticide lobby, or as they would prefer to call it, the crop protection industry.
This is something which may skew judgement. One of the claims in the open letter sent to the association by independent beekeepers is that "the BBKA appears never to have issued any public statement that is critical of any pesticides or pesticide manufacturer". That's a sweeping statement, but it's certainly the case, if you leaf through BBKA News, that pesticides are not viewed as a major problem."
Source:
http://www.independent.co.uk/voices/commentators/michael-mccarthy-bbka-oligarchy-has-buried-the-truth-in-its-cosy-relationship-with-the-pesticide-lobby-2182242.html
Further background and frustrations felt by beekeepers can be gleaned from this site:  http://www.britishbeekeeping.com/
More recently, a survey suggests that a large percentage of beekeepers are concerned about pesticides.  Here are some key findings:
67.71% of British beekeepers are extremely concerned about pesticides in the environment and a further 28.83% are very concerned.

93.99% of British beekeepers said the BBKA should 'represent my concerns about pesticides

86.17% of British beekeepers said it is time for the BBKA members to allowed to vote on how the BBKA represents them over neonicotinoids.

61.48% of British beekeepers said the BBKA had not done enough to address the neonicotinoids issue.

85.11% of British beekeepers said they were very unhappy that the BBKA had not supported the temporary neonicotinoid ban*
Last year,  winter colony losses were as high as 52% in England. Nobody can blame the weather.  We had a decent summer and a mild winter.  Here is a record of the colony losses:
| | |
| --- | --- |
| Region In England | Percentage of Winter Colony Losses 2012-13 |
| Eastern | 28.8 |
| North East | 38.2 |
| Northern | 46.4 |
| South East | 32.4 |
| South West | 52.9 |
| Southern | 26.9 |
| Western | 28.3 |
You can take a look at the survey on the link here (opens a new window).

*although to be fair, it is more of a temporary restriction to some neonicotinoids in some uses, and not a temporary ban on all neonicotinoids for all uses.  Read more.
So what next?  We'll have to wait and see.

COPYRIGHT 2010 - 2021: WWW.BUZZABOUTBEES.NET
ALL RIGHTS RESERVED.