Save The Bees
10 Simple Things YOU Can Do!
Bees are having a hard time, but we can all do our bit to help save the bees.  You do not need to become a beekeeper. Indeed, many other pollinators (not just honey bees) are in serious decline too.
For example, in some countries, like the UK, some bumblebee species have gone extinct already. Many butterfly species are also struggling.
Many of the steps you can take will help pollinators as a whole, as well as the bees.
We need our bees, and putting a stop to bee decline is in everyone's best interests, and everyone really can do at least something.  Having compaigned for several years, I have noticed how awareness has increased greatly, and people are generally trying to help bees by including bee-friendly plants in their gardens, or in pots or hanging baskets by the front door. So......
You CAN make a difference - and collectively we make a BIG difference!
.....and here are some tips to help set you on your way to doing just that!
---
HELP SAVE THE BEES - CREATE HABITAT!
There is much you can do in your own gardens to help save the bees! Ensure you have flowers and plants in bloom for as long as possible in the garden. Some bee species may come out early, and will be looking for much needed pollen and nectar sources provided by spring bulbs such as narcissus and crocuses. Pussy willow and herbs such as rosemary are also useful. Remember, some bees will continue foraging late into the season too, so try to ensure you include late flowering blooms in your garden, such as winter heathers. Take a look at the following link (opens new window) featuring calendarised lists of great bee plants go to this page. 

You could also make efforts to purchase plants, bulbs and seeds free of neonicotinoid and systemic insecticides - more about this below. These pesticides are used widely in Holland, a major supplier to garden centers, grocery multiples and other plant sellers. Why not establish a relationship with a local nursery or grower you can trust, and ask them whether or not they are using these products.  Many conservation charities are asking for a suspension of these pesticides, and for an overhaul of the regulatory system.  As of August 2013, I'm not aware of a full ban on any of these produces - merely some temporary restrictions to some of these chemicals in certain circumstances.  This applies particularly to the EU and you can read more about it here and the global scenario here.

Another option is to purchase your plants, bulbs and seeds from organic suppliers.

Remember too that a supply of water and mud are useful. Some bees, such as Mason bees, use mud for constructing their nests.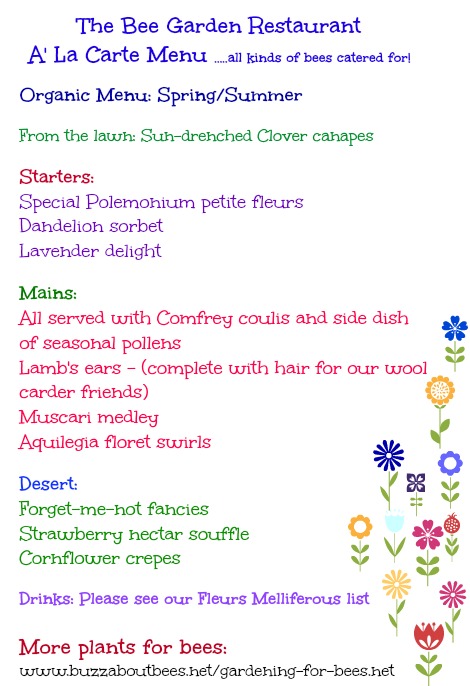 ---
OLD FASHIONED IS BEST!
When selecting plants for your garden, always remember that simple, old-fashioned varieties are better than highly cultivated ones. Herbs and heathers are generally great for bees, as well as traditional cottage style flowers (and whatever anyone says, they NEVER go out of fashion!).
---
SAVE THE BEES WITH WONDERFUL WILDFLOWERS!

Plant wildflowers in your garden, or even create a small meadow.  Nowadays, for a very reasonable price,

there are some great wildflower mixes available.
There are several ways you can make room for wildflowers in your garden, depending on your preference and circumstances:
allow a patch of lawn to grow, only mowing twice during the year (early and at the end of the season). Wait and see what comes up.

convert a piece of land to wildflower meadow, whether it be a narrow strip or border, a small patch in the backyard, or the entire lawn area.

sow seeds, or buy potted wildflowers (some may be difficult to establish otherwise).
Note that sometimes, grassy areas will not convert easily to meadow, because of resilient grasses that prevent wildflowers establishing themselves. If this is the case for you, sow a wildflower that is parasitic on tough grasses such as Yellow Rattle, which is loved by bees, and will out-compete the grass.

Take a look at these ideas for your lawn, including incorporating wildflowers.
---
THINK TWICE ABOUT USING PESTICIDES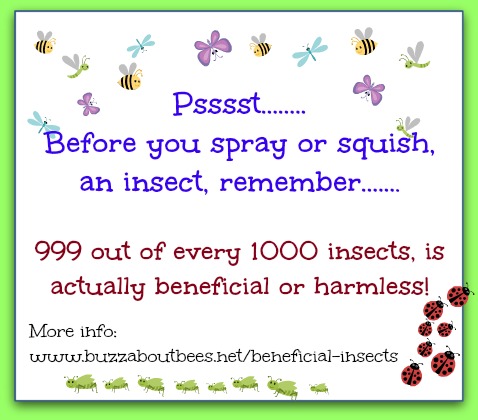 If you want to help save the bees, try natural methods of pest control - such as putting up bird boxes and blasting aphids with water.
Many well-known garden pesticides contain neonicotinoids. The same applies to lawn care products.
The fact is, most insect species are beneficial or harmless.

Neonicotinoid pesticides can remain in the soil for years, and continue to be taken up by the plant (and the bees). Neonicoitinoids include imidacloprid, Acetimacloprid,Clothianidin, Thiacloprid, Thiamethoxam, Dinotefuran and Nitenpyram. To read more, follow this interesting link looking at patents for pesticides and what they reveal, go to this link to look at how neonicotinoids work, and this link about organic gardening.
---
CREATE NEST SITES FOR BEES
A bundle of hollow canes could make a home for solitary bees. Some bumblebee species will take up residence in bird boxes, or an upturned plant pot (with holes) provisioned with bedding, and located in a secure, shady area. Consider making a simple solitary bee house with some hollow canes. 

| | |
| --- | --- |
| | Alternatively, there are some well made bee houses available to buy, which make excellent gifts, especially for gardeners, or anyone who might be interested in observing bees. |
Take a look at this useful bees nest Q&A.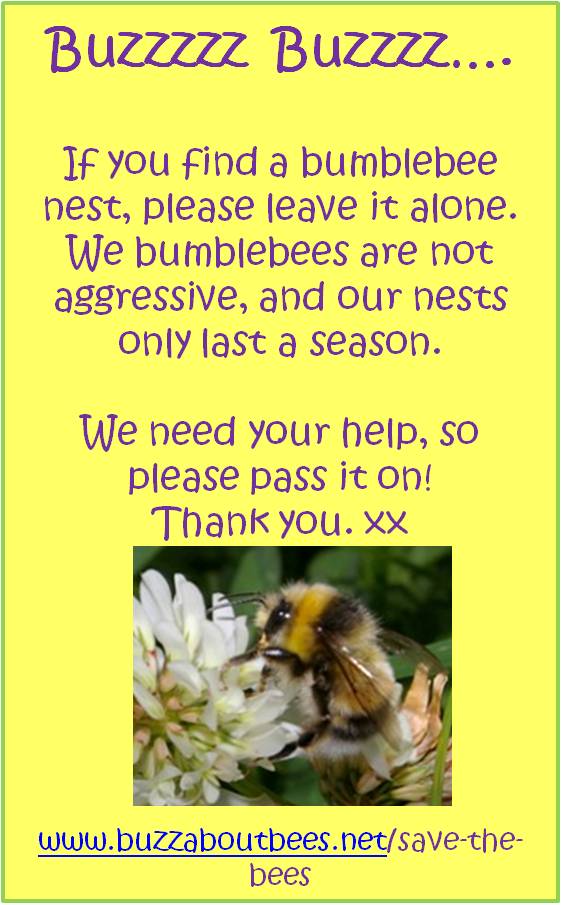 If you come across a wild bee nest, please try not to disturb it.
If it's a solitary or bumblebee nest, they only last a season – and be careful not to mistake solitary bees for wasps, as some look alike, such as the wool carder bee.
Most bees rarely sting unless provoked - see may page about bee sting facts.

Meanwhile, if you are concerned about a honey bee swarm or  nest, contact a local beekeeper so that if possible, the bees can be relocated to a safe and permanent place. Take a look at my information page about bee swarm removal.
---
SPREAD THE WORD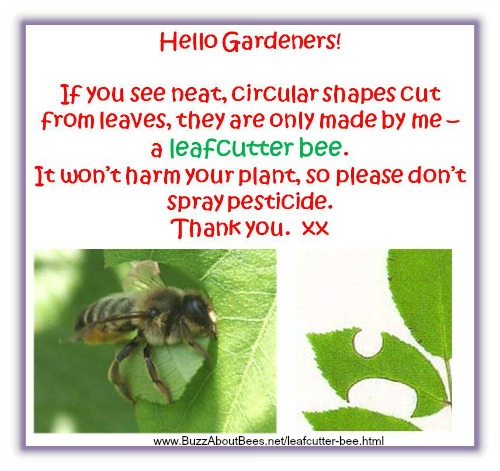 Spread the word about the need to help save the bees! This could range from sharing these tips to chatting with your neighbour or giving a talk about bees to your gardening groups.
On this page you will find A4 printable posters for use with activity groups, as well as 'mini-posters' you can share on social media.  You can post them on your own page, but why not also post them on the pages of your political representatives, and any organisation that may be interested, from your local council, gardening groups, and beekeeping groups to conservation bodies? 
Also, please let's inspire the next generation - the children of today are tomorrow's conservationists.  Here are some tips.

---
CAREFULLY SELECT YOUR HONEY, HONEY!
Is what you are buying really honey?

If you are going to buy honey, buy local honey from a beekeeper you trust who cares about their bees.

See these honey buying tips.
---
GET INVOLVED! IT'S EVERYONE'S JOB!
There are lots of 'Save the Bees' types of initiatives, from signing petitions to ban suspect pesticides and GMO crops, to asking governments for more funds for positive action into helping bees and pollinators. Participate where you can. Social media is great for raising awareness.  Why not share these 'Bee Menus', or general gardening pages?
---
SPEAK TO YOUR COUNCIL
Write to your local council or political representative. Tell them about the need to save our bees, and ask them to stop the use of pesticides in public spaces (from parklands to community planting schemes), to plant more bee-friendly plants, and to make space for wildflowers along verges etc.

For further information about how councils can help to prevent bee decline,  see these ideas.
---
HELP SAVE THE BEES - EAT ORGANIC!
Neonicotinoid and systemic pesticides are used in agriculture on food crops - and these of course, end up on the shelves of supermarkets.

Perhaps now is the time to start growing your own pesticide-free fruit & veg? You'll be surprised just how many corgettes and green beans you can grow - even in a few pots outside!

If you cannot grow your own, then try to select as much organic produce as you can when you are buying your shopping.

When you spend your cash, you cast a vote.

If you buy at least some organic produce, your purchases, along with those of others, will send a signal to retailers, which will ultimately send a signal to farmers.

It's as simple as that!

Read more about eating organic and how it helps the bees.
---
This is a brief snapshot of things we can do to save the bees, but there's more information on this site, and more tips on this page.
 

Want to know about tip number 11? Go here!
More wonderful links:
Beautiful video clips: Pollination
Wasps are important pollinators too! More on this link.
Not many people like wasps, but they have an important role in the ecosystem!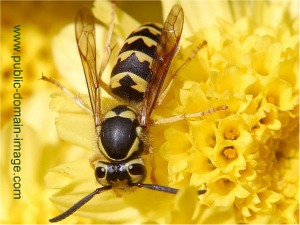 Link back from Save The Bees to Home page.
COPYRIGHT 2010 - 2017: WWW.BUZZABOUTBEES.NET
ALL RIGHTS RESERVED.