Found A Bee?


Found a bee and not sure what to do?
Is it looking somewhat wet, bedraggled and in a bit of a sorry state? Should you feed it with sugar or honey?

Usually, it will be a bumblebee that got caught in the rain, but you may also have found a honey bee, or even a solitary bee.
So what can you do to revive it?
If you have found a bee and you would like to help it, if possible, bring it into a dry place, with a fair but not too warm or too cold temperature. If you place the bee in a box, ensure there are sufficient air holes so that it can breathe.
If I have found a bee should I feed it?
You may offer the bee a solution of clean sugar water (do NOT use artificial or diet sweeteners or demerera sugar). If you have organic sugar, this is better.  The ratio of sugar to water should be about 1:2 (i.e. one spoon of sugar to two spoons of water).

Do not use honey, because honey may contain traces of viruses that may be passed on to the wild bee.
Even if you are attempting to revive a honey bee, do not feed it honey – honey bees should only ever be given their own honey, and should not be given other honey, even if it is organic.

Place the sugar water in a shallow dish close to the bee. When I say 'dish' we are really talking about something small that the bee can easily gain access to, without falling in. Perhaps the clean cap of a bottle would do the trick.

| | |
| --- | --- |
| Ideally, you should aim to release the bee the same day, if it has dried off and the weather is sufficiently fine, and not rainy. If it is dark, and you are able to keep the bee indoors, and undisturbed, then do so. | |
Aim to set the bee free as early as possible in the morning. You could offer more sugar water first.

Please note, bees, and especially wild bees, do not make pets! For one thing, sugar water is not a suitable alternative for nectar and pollen for very long, since pollen and nectar contain other nutrients and fats needed by bees which are not present in sugar. You can find out more by reading my comparison of honey vs sugar. Bees need to be able to forage in the outdoors to gather what they need.



| | |
| --- | --- |
| In addition, the bee may be part of a colony, or may be a queen – in which case, queens establish the next generation of bees, and they need to be allowed every possibility to do just this. | |
What if I have found a bee that looks in a very poor state?
If you have found a bee that is in a particularly bad way, it is possible that the bee will not survive. However, bees can surprise us! It's worth a try, and it's a great pleasure to help a creature.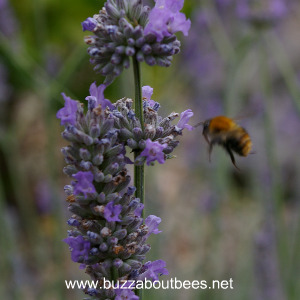 I received a wonderful email from a reader, Cheryl Colpman - it just proves that you can make a difference, and I especially like the wonderful idea of dipping a chive flower into the sugar water - the lady has kindly agreed to allow me to add her experience to this website.  I hope it inspires others:

"Thank you for your lovely website and easy to read help on looking after bedraggled bees.
I saved 3 bees on Friday, one of whom spend the night in our house in a shallow un-lidded, lined wooden box, placed inside a large organza bag, with the chive flower he'd been found on. I dipped another chive flower in sugar solution as that seemed easier for him to take than from the shallow lid I also gave him. I took him outside early the next morning and gently turned the organza bag so he was free and 15 minutes later I watched him take off and fly away. Lovely!
Thank you so much for your guidance. Blessings to you. (shared your page on my holistic Facebook page)".
- Cheryl Colpman

What if I have found a bee that is hardly moving. The weather is fine and dry. What should I do?
In this case, it is usually best to leave it alone. It is possible you may have found a bee that has an internal parasite that is not visible to you, and it may die a natural death. On the other hand, it may simply be resting! You could offer a little sugar water on a spoon.



I have found a bumblebee with lots of mites on its body. What should I do?
Bumblebees can often cope with a few mites, and indeed, you may witness one foraging among flowers regardless of the mites sitting on its thorax. In this case, leave the bumblebee alone. However, if a bumblebee has many mites, AND is barely moving, you can attempt to help it. Use a VERY fine, child's paint brush, or, take a clean facial tissue or piece of kitchen towel, and twist the end until you have made a fine point. Dampen the tissue slightly, and use this to flick the mites off the bumblebee. Please be very gentle.


What if I want to feed the bees?
If you want to feed the bees, the best way is to provide bee plants that are rich in nectar and pollen, and are not poisoned with insecticides.

| | |
| --- | --- |
| Please do not capture bees, purely in order to see if it will allow you to feed it. (I hear stories of this – it isn't helping the bees, it is simply preventing them feeding in a natural way on the things they need). | |
What if I have found a bee, and I want to keep it in a bee house?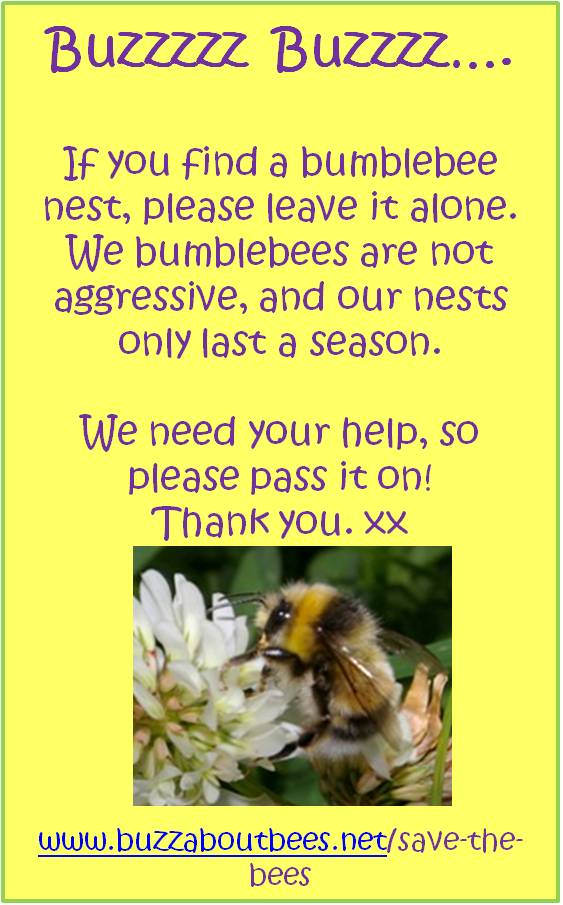 Of those who buy bumblebee houses, I would think that most if not all of them, have done so because they wish to help the bees.

However, I have heard of bee houses – particularly bumblebee houses - for sale, with instructions to capture queens, and feed them sugar water for a while in order to persuade them to make a nest in the bee house.

I believe (although I do not know for sure) that this may have been based on the particular writings of an individual, who had a lot of experience and knowledge about bumblebees, and who had a garden designed, very well established and planted especially for them.

Unfortunately, I would say there are very few people with the knowledge and circumstances of this particular gentleman.

Whilst the intentions of people are good (that is, they want to help the bees, and would like to ensure they persuade a bumblebee to make a nest in the bee house they purchased), the reality is that few of these people know a great deal about the requirements of bumblebees. In my experience, the instructions provided with these bumblebee houses do not supply in-depth information about bumblebees and their needs either.

Therefore, my advice is this: create the conditions to encourage bees into your garden – by creating a bee garden. This is achieved mainly with plants for bees.
By all means, purchase a bee house, place some hamster bedding in it, and put it in a sheltered area in the shade, away from ants and animals, then let nature take its course. However, I wouldn't recommend capturing bumblebees and trying to force the situation. If it is a suitable site (which means location, ventilation, bedding, available forage, predators, cleanliness etc), bees may find it (although possibly not in the first year).

One of the most promising signs is actually to find that a mouse has made a nest in the bumblebee house! Bumblebees love to make homes in abandoned rodent nests, and may occupy it the following year. You can read more about bumblebee nests here. I have also created a bees nest Q&A which provides much more information about bees nests, including what to do if you find one.

With regard to solitary bee houses, you are more likely to be successful more quickly than with a bumblebee house. You can make your own by providing hollow canes, or again there are many available to purchase.  You may attract lovely  leafcutter bees or marvellous mason bees. There is no need to capture solitary bees.  If you provide the right conditions and if there are enough of the right kinds of plants in the area, a solitary bee house may be occupied even in its first year.


I've found a bee – can I not simply see if it wants to make a nest in my bee house?
If it is a bumblebee, note that only queens make nests. Do you know for sure that it is a queen, and not a large worker or a cuckoo bumblebee? It is better to follow the advice above – take steps to revive the bee, and focus on creating an outdoor environment that is favoured by bees.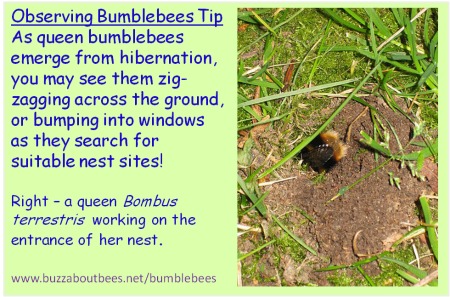 Learn more about bees from the following links:
About bees

Go back from 'Found A Bee' to section 'About Bees' featuring links to more information pages.
Bee life cycle

Find out about the life cycles of different bees, including:
bumblebees,
honeybees,
mining bees,
mason bees,
leafcutter bees,
and
carpenter bees.
Bee pollination

Bees are extremely important pollinators. Discover more here.
Hymenoptera

Bees belong to the insect order,
hymenoptera
, which includes ants, hornets, wasps and sawflies. See this fun guide.
Save the bees!

Ten simple things you can do the help save the bees - why not share them with your friends?
Bees quiz

How much do you know about bees? Take a fun quiz!
Go back from Found A Bee to Home page
COPYRIGHT 2010 - 2017: WWW.BUZZABOUTBEES.NET
ALL RIGHTS RESERVED.