How To Build A Great Website



How To Build A Great Website - Even When You are A Complete Beginner!

Before I started to build this site in August 2010, I had no idea how to make a webpage, let alone how to build a great website!

To be fair, I'm still learning, but I'm very pleased with how far I have progressed. I had no prior knowledge of 'html code' (and only know a teensy bit now!), no idea about 'search engine optimisation' or site maps or anything else.

The great thing is, largely, I still know little about these things, and apart from a few basics, I find I don't really need to know about them either.

Now I want to be upfront and say: if you like my website and buy an SBI package through my affiliate links, I will receive a commission. This will help to support me in creating this site, and in my awareness campaigning for bees. Otherwise, you can go to them directly.
However, I do think this website building package is brilliant, and so my recommendation is a genuine one!
UPDATE: 
This page was written some years ago.  Much has changed since!  These days there are many great packages around, some at very low cost and which are perfectly adequate for many people's needs. 
I have therefore left some of the text as it was when I first wrote it, basically with a few pointers to think about.  Nowadays, my advice is:


Decide what your needs are

Shop around for the best deal that meets those needs.

(I have added updated comments to this article with green highlighted background).

So, for those interested:

Here is an outline of my experience of SBI:

I was originally looking for information along the lines of 'how to build a website for beginners' when I came across SBI. (Note, these days, I think SBI is helpful for some of the background information you gain - tuition, if you like, that is not so readily available elsewhere - plus support.  Also, there were many times I found out about issues - such as changes to Google - only because of SBI!  However, these days there are other ways to keep informed, and much free information available online).

It took over a year before I decided to take the plunge!

Largely I was concerned about whether it would be a waste of money, or whether I would be able to understand it.

Then I thought 'well, obviously quite a few people manage it, so I'm sure I can'. I was especially amazed at how many SBI sites make it into the top 1% of all websites in the world!
(As I write, mine is almost in the top 1 million according to Alexa. It has dipped in and out of the top million - getting into the top 250 thousand at one point - and no doubt, I could get the ranking up if I spent a little more time on my site).

Eventually, I bought the package. All my fears have disappeared - it was not a waste of cash, and yes, I was able to follow the instructions, from the basics of how to make a webpage, to inserting videos, links, and so on.

What I recommend you do with SBI is this: read the (printable) instuctions first, and view the video if you want to. Then, step by step, build each component of your site, with the aid of the simple video guide. I find the written guide very handy to refer back to every now and then.
As I write, my site is still quite new. It was never originally intended to earn vast sums of money - primarily, I wanted to generate traffic to 'get a message' out.

However, my site now generates a small but growing amount of cash from google ads.
How To Build a Great Website.......that generates income


As I said, some people do earn very serious amounts of money with SBI sites. Others earn enough to give up their day job.

Mine is an information site, but you can learn how to build a great website that earns cash through a variety of options:

1. An online shop or business.
2. Generate leads and enquiries for existing businesses.
3. Sell advertising on a purely information-based website.

As I said, many people are able to earn a living from SBI, some as retirement incomes, some give up their day-jobs.
Note: If you simply want to write a few pages, or are unsure, try a free website package first, or one that is very low cost.  See how you feel about it.  So much has changed since I first started building this website, and there are lots of packages and deals out there.

How To Build a Great Website.......that generates traffic

SBI shows you how to generate a lot of free traffic to your site. I think this is one of the ways in which SBI adds value for beginners.

Prior to discovering SBI, I thought the way to generate traffic was to buy advertising.

Although I had never built a website, my husband had bought a very cheap package when he purchased a domain name. He received ZERO traffic to his site unless he paid for it. When he stopped paying, no visits!

It's possible to generate huge amounts of traffic and earn money from information websites, even without directly selling hard goods.
But think about it: what do you want from your website.  


How To Build a Great Website....... when you are a complete beginner
SBI is genuinely very different. This may sound strange, but unless you have a very specific business idea or established business name, you are first advised not to register your domain name!

SBI provides tools to help you select the right name, as well as tools to define your site concept, the keywords that will help you generate traffic and so on.

The SBI system also takes care of technical stuff, such as submitting site maps and pages to the search engines, so you can get on with building your site.

The back up service is excellent, there is a really helpful forum, and website tutorial - both in print and video format.

However, if you only want a website for pleasure, for a few pages, or for a light hearted blog, then I'd say: find a free or inexpensive option.  There is no point paying out for a package you simply do not need.

How Much To Build A Website With SBI?


I originally posted a price, but the problem is, the information becomes out of date, so it's best if you check for yourself and see if there are any deals.
Personally I think Solo Build It is best for complete beginners, because it gives yu a grounding in subjects such as Search Engine Optimization, and there is a very helpful forum.  You can also contact Solo Build It with any problems.

There are free packages and very low cost options out there, but personally, I think it's disheartening if you put a lot of time into a site, and no-one visits!

The web building package my husband bought was very cheap - and a waste of time.
However, it really depends on your motives. For me, there was never any point in building a site no-one would visit, and I had not even a clue about how to build a site, so Solo Build It has been invaluable.
BUT: if you only want to build a few pages, are not sure what you want your website for, or just fancy a blog, then go for the low cost or free option. If you are serious about your site, then even if you don't like Solo Build It, then I think it's worth paying for good, secure and reliable hosting, so shop around.


So that's all.

Well, just one last word!

Some people can be put off Solo Build It by the promotional style in which it is presented on the main Solo Build It site. Don't be put off by that. Instead, take your time to look at what it being offered, and browse through some of the case studies, then make up your mind.

Happy website building!



If you want to learn more about how to create a great website, click on this button to go to further information about Solo Build It.

Or visit other subject on my site!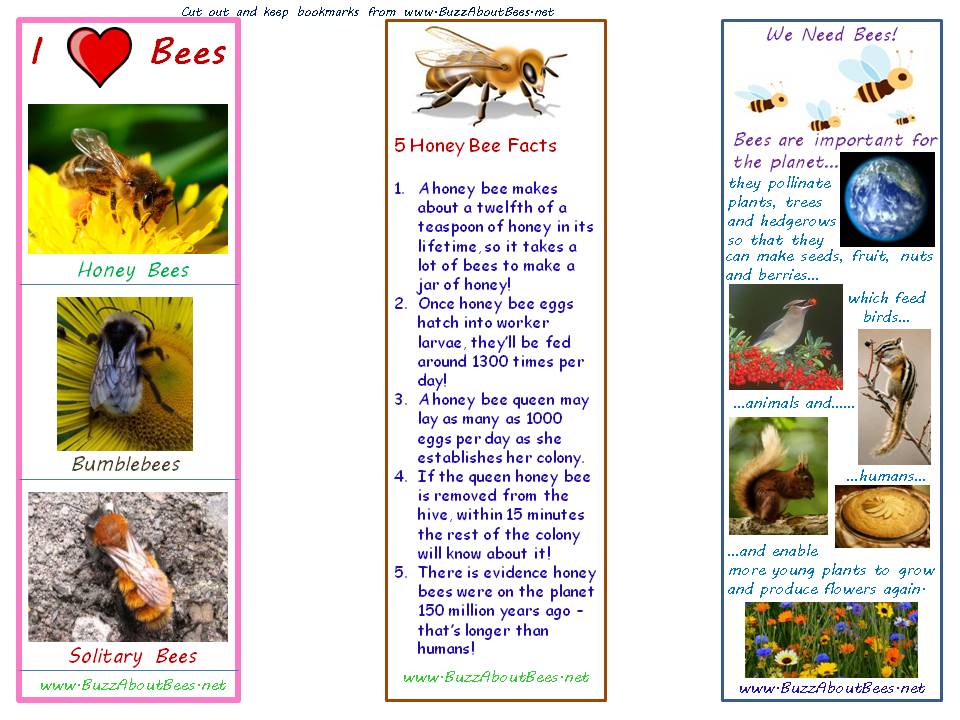 Get a bee-themed bookmark
Go
---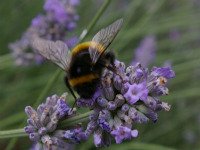 ---
How Eating Organic
Helps The Bees
Read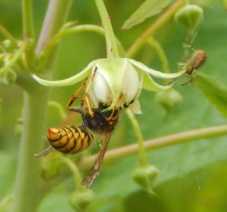 3 Ways wasps benefit people and the planet
About bees

Link from 'How To Build A Great Website' to one of my main introductory pages about bees!