'Bee's Knees' Cocktail Recipe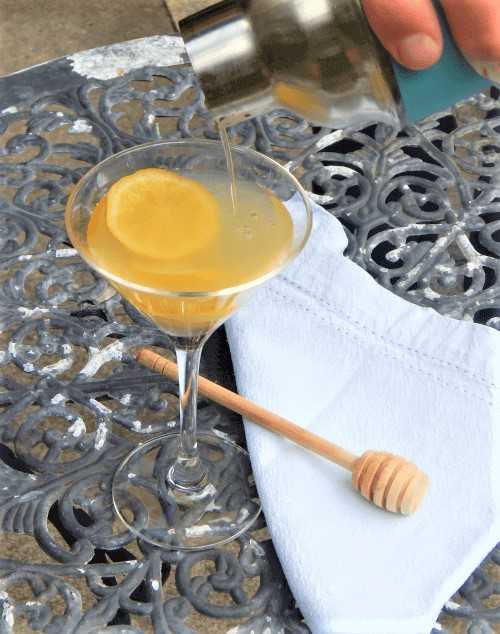 How to make the bee's knees cocktail.
Here's how to make the Bee's Knees cocktail. (And as an aside, if you want to know whether bees really do have knees, the answer is 'yes they do' and you can read about it here).
But anyway, first a little background information about the famous drink.
The Bee's Knees cocktail is a drink that originated in the USA during the prohibition era between 1920 and 1933 (the prohibition was the ban on production, importation and sale of alcoholic beverages in the US). 

During the prohibition period, people would sometimes resort to making alcoholic drinks in the secrecy of their own homes.
The Bee's Knees cocktail was invented in the USA during the prohibition period.
It is thought that the cocktail was invented as a means of masking the poor smell and harsh taste of homemade gin (sometimes called 'bathtub gin') that was made as a means of circumventing the prohibition laws, and that ocurred as a result of using poor quality grain alcohol.

Bee's Knees cocktail recipe: gin, lemon juice and honey served over ice, and with a twist.

The basic ingredients are: gin; lemon juice and honey served over ice, and with a 'twist' of lemon. 

Recipe
I can find two basic recipes for the Bee's Knees Cocktail – one with orange juice and one without. 
Some recipes recommend using a little hot water to thin the honey – making honey syrup, which is easier to use, and therefore more popular in bars. 
Mixing the ingredients in a cocktail shaker loaded with ice is recommended.

There are only very minor variations in the precise volume of the ingredients suggested.  All the published recipes that I can find recommend mixing the ingredients in a cocktail shaker loaded with ice.

Having said that, I do know of a recipe in which, having made the drink with the three main ingredients, the cocktail is then poured into a tall glass that is topped up with Prosecco.

However – the two main recipe versions are:
Sample recipe without orange juice:
2 oz gin
¾ oz honey
¾ oz lemon juice
A sample version that adds orange juice:
50ml gin
2 teaspoons honey
20ml lemon juice
20ml orange juice
Personal view

Having tried it twice, I would recommend that you follow the recipe, but get ready to adjust it to your own taste if required.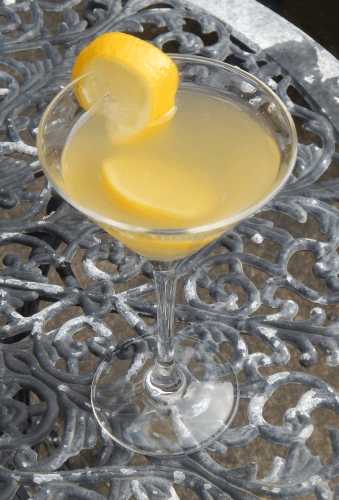 If you want to try the Bee's Knees cocktail, I recommend you follow a recipe, then adjust if required.
The first time, we made it without paying much attention to the measurements.  Mistake!  For me, it was far too sharp - the kind of sharpness that makes you suck your cheeks in, quickly followed by a wide-eyed gasp! 

The second time the recipe was followed, and it was much better. 

I think the quality of the gin is also something to watch.  Despite this recipe  having its origins in the efforts of the day to disguise bad flavour, I suspect the modern pallet is a little more fussy.  If you like cocktails, you probably want them to taste good, so it's best to go with a gin you know you like.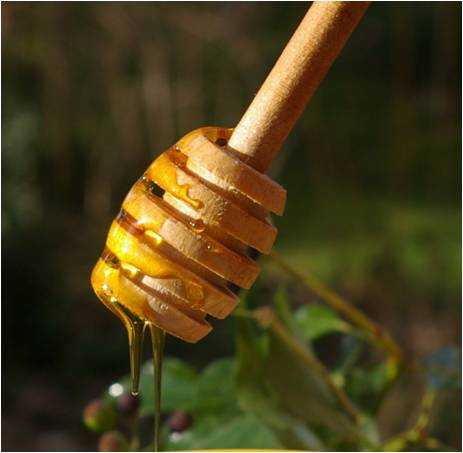 In terms of the selection of honey, that would be another interesting experiment.  

I'm not sure drinks manufacturers have cottoned on to the distinctive taste differences that honey can offer as yet, and I have not experimented.  Furthermore, speciality honeys can carry a premium price tag that would increase the price tag in a bar.


Still..... for those who love honey and have a taste for more unusual gin drinks, it might prove to be an interesting experiment: different gin and honey combinations!


What's the perfect occasion for this cocktail?
Well this is all down to individual taste.  Personally, I think it's a drink for a summer's evening because of the refreshing 'zing', although I'm sure a Christmas or New Year celebration might also go down quite well.





COPYRIGHT 2010 - 2021: WWW.BUZZABOUTBEES.NET
ALL RIGHTS RESERVED.